Providing seminars, training, consulting, and coaching to individuals and groups.
To move from surviving to thriving. Strive to:
Do your best in that matters,
Get the most you can out of all life experience,
Be the healthiest you can be of body, mind, and spirit,
Live in peace,
Have joy.
Susy Francis Best
PsyD, MBA, Licensed Clinical Psychologist, Executive Leadership Coach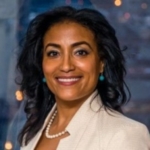 Dr. Susy founded Thrive Group International, LLC in 2014, with the mission to empower individuals and companies with the ability to flourish optimally. Dr. Susy provides tools through speaking, coaching and consulting. Her passion is to equip leaders to THRIVE at every level. She also serves as a consultant to organizations nationally and internationally in a variety of fields, and works as at Allstate Insurance Company as Diversity and Inclusion and Employee Resource Group Consultant.
Dr. Susy is a bilingual (Spanish) clinical psychologist and coach with over 15 years of experience working with couples, families, individuals and institutions in a variety of settings. She also has years of leadership and business experience including having served as the President and CEO of Cornerstone Counseling Center of Chicago (CCCOC) for 12.5 years. During her tenure, Dr. Susy was able to create partnerships that allowed the budget and services to grow fivefold, provide international work and implement best practices that were invited for peer reviewed presentations. Her passion is providing tools to highly motivated individuals and companies to excel in all levels of leadership, effectiveness, and outcomes. Dr. Susy is focused on creating access to quality enrichment resources to all those driven to live life to the fullest.  Dr. Susy has been featured on CBS, Windy City Live, ABC Chicago, Moody Radio, the Holland Redfield Show, and other media outlets to including being featured as one of CBS's "Woman to Know."
In addition, Dr. Susy is a frequent presenter at educational, corporate, non-profit, entrepreneurial, and religious institutions and trains over 1000 people every year on topics like workplace performance enhancement, leadership development, team building, networking, personal branding, stress management, diversity inclusion and competence, parenting, and healthy relationships. She also serves as an executive consultant to organizations nationally and internationally in a variety of fields.
A native of St. Croix, US Virgin Islands, Dr. Susy earned her B.A. in Psychology from Wheaton College (IL), and is a past Wheaton class representative and Alumni Board member and currently serves on the Board of Visitors. Dr. Susy completed her MBA from North Park University and earned her doctorate degree in Clinical Psychology from the Chicago School of Professional Psychology where she is an adjunct faculty. Dr. Susy is a Fellow of Leadership Greater Chicago and currently serves on the Leadership Fellows Association Board. She also serves as on the board of directors for several non-profit organizations in the region.